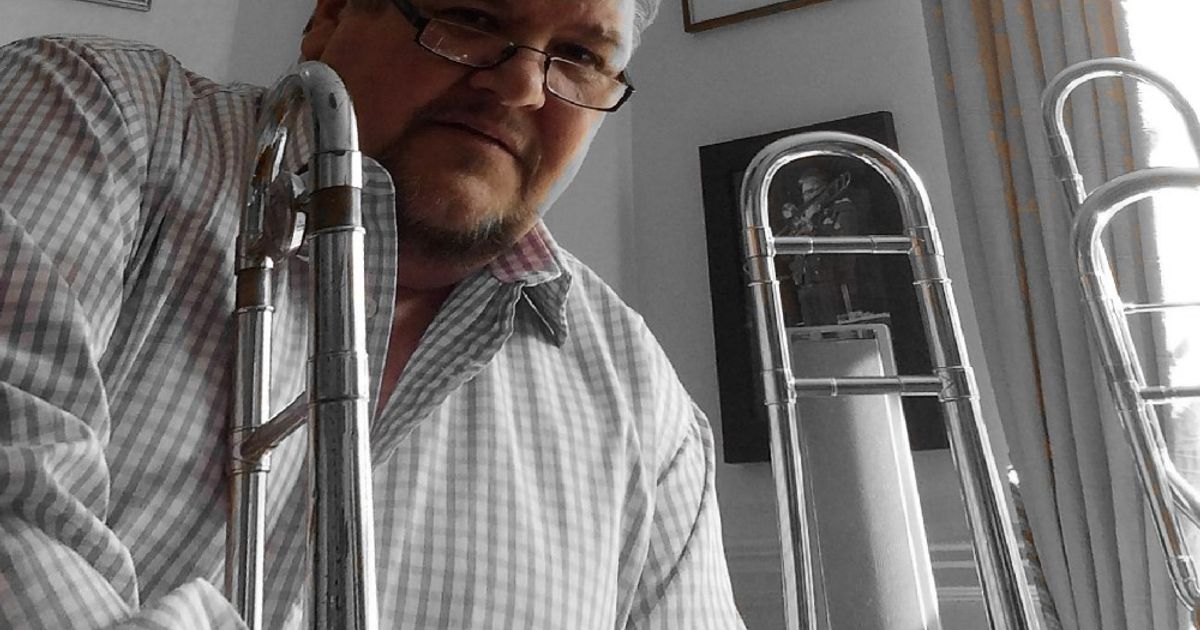 Gary Stevens MCGI BA LRSM - Manager & Presenter
Manager and Presenter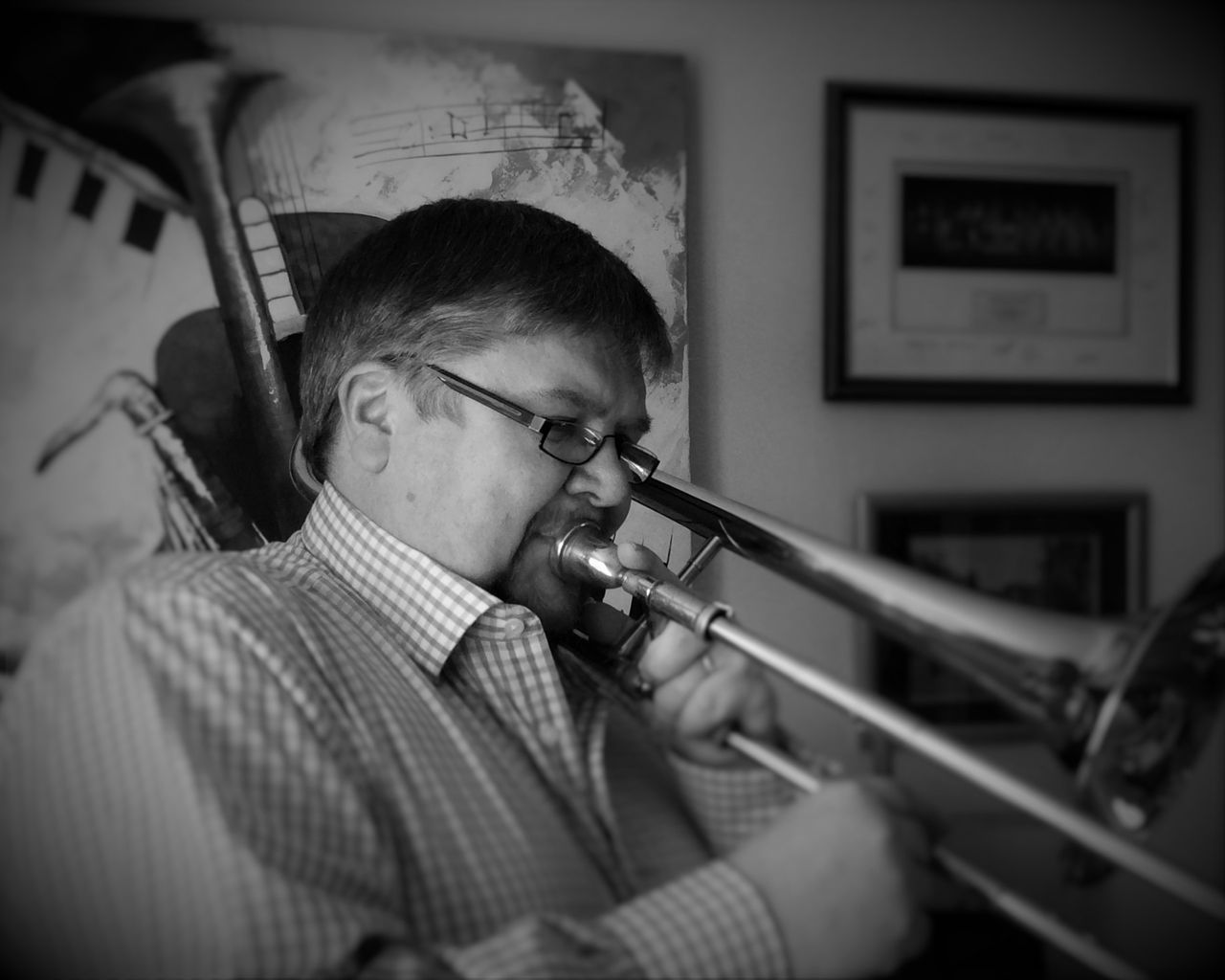 Gary Stevens MCGI BA LRSM
Gary is the Manager of and a presenter on Chilli Jazz Radio.
The station is owned by his son Thomas Stevens who Gary set the station up for during the Covid pandemic.
Thomas has a passion for radio and as a young man presented for many years on Hospital radio and eventually moved on to Lincoln University community Radio "Siren FM". When Covid hit he was not able to broadcast live from the studio's in Lincoln and knowing this was so important to him Gary suggested to Tom we set up his own internet radio station.
During the autumn of 2020 we started a crowd funding campaign, we were truly humbled by the great generosity of family, friends, and many of the guests Tom has interviewed and the public, we managed to raise enough money to set Tom on his way and the birth of "Chilli Jazz Radio"
Gary can't deny it was a very fast(and still is!!) learning curve to assemble and learn how to use the fully functional station built by Broadcast radio, and with Tom Chomping at the bit to get on Air.
On the 17 July 2021 we launched Chill Jazz radio and have worked very hard ever since to gain more experience and maintain professional standards of broadcasting.
As ever Tom works really hard presenting the bulk of Chilli Shows Live on Air, we have regular guest presenters and he has persuaded Gary that he should present shows. "The Jazz Club" and "Legends"
Gary is in the process of building our second web site (Another massive learning curve) as our previous web site got to expensive and our budget which doesn't exist means we have to raise funds ourself to finance all expenses to run the station.
However' we will continue to endeavour to go from strength to strength and grow Chilli Jazz Radio.
WARRANT OFFICER, SENIOR BANDMASTER, RAF MUSIC SERVICES
ROYAL AIR FORCE (Retired) March 1977 - Aug 2015 · 38 yrs 6 months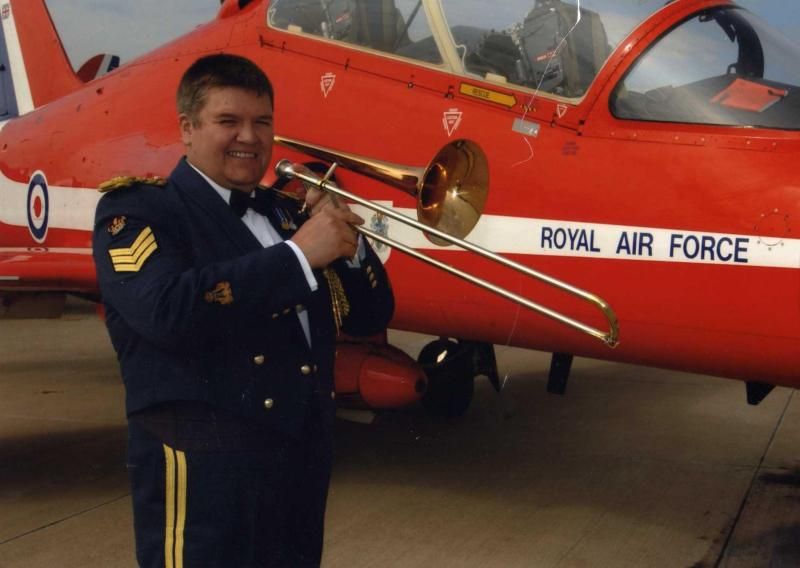 Born in Brackley, Northamptonshire, Warrant Officer Gary Stevens was educated at Magdalen College, where his musical education started at the age of twelve as a trombonist studying under Patrick Carthew and Maxwell Thornton.
He joined the Royal Air Force in 1977, subsequently passing out of the School of Music to undertake an initial posting of two and a half years with the Band of the Royal Air Force Germany. He was then posted to the Western Band of the Royal Air Force, where he was promoted to Corporal prior to undertaking a posting with the Central Band of the Royal Air Force.
In 1985 he returned to the band in Germany, where he completed a three year tour, subsequently gaining the rank of Sergeant, prior to returning to his current location at RAF Cranwell in Lincolnshire with the Band of the Royal Air Force College, where he served for 14 years, gaining his promotion to Chief Technician in 1991.
Warrant Officer Stevens has gained the Licentiateship of the Royal Schools of Music, and also been awarded the Silver Medal by the Worshipful Company of Musicians as the most outstanding Royal Air Force student Bandmaster of 1998.
In November 2002 he was promoted to Flight Sergeant and was appointed Band Sergeant of the Band of the Royal Air Force Regiment. During his time as a Band Sergeant Gary was responsible for organising all of the Bands engagements, which included The Edinburgh Tattoo and overseas tours to Cyprus, Gibraltar and the Falkland Islands.
Gary was promoted to the rank of Warrant Officer in January 2008 and returned to the Band of the RAF College as Bandmaster.
Music Promoter and Bandleader
The Gary Stevens House Band
The Gary Stevens HOUSE BAND is a band whose aim is to engage and promote the finest professional artists in the Jazz and Big Band world and perform in theatres, clubs and concert venues across the country.
The Founder and Bandleader Gary Stevens has recently retired after proudly serving 38 years as a professional trombonist, conductor and bandleader with Royal Air Force Music Services.