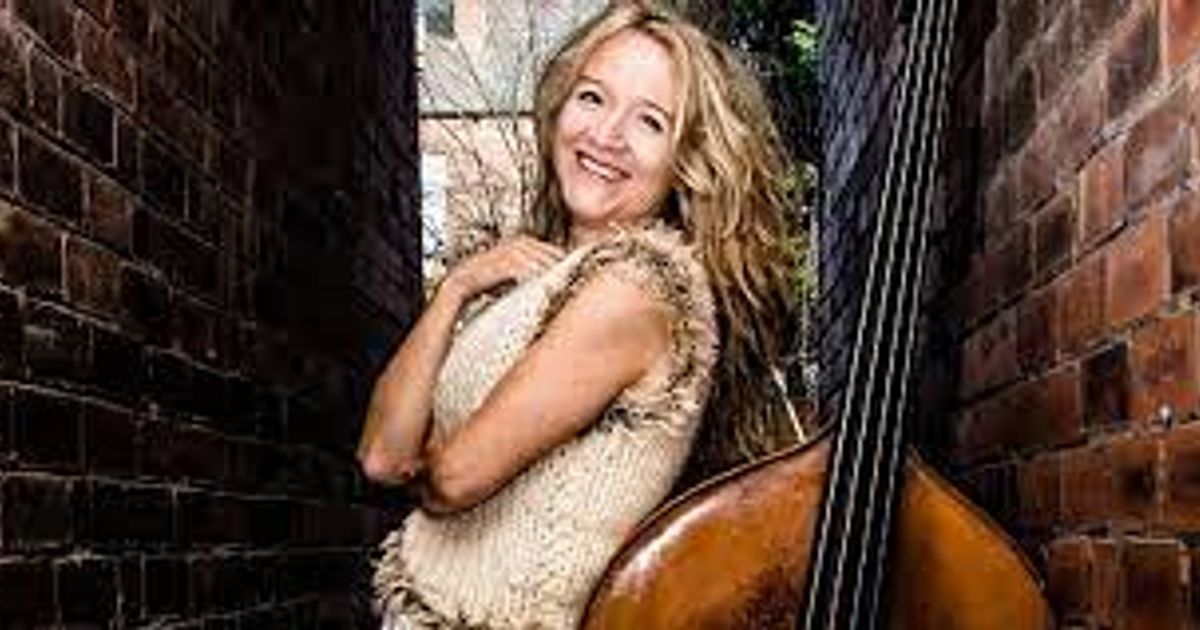 Nicola Farnon co Host with Tom on Christmas Day shows
Nicola Farnon co Host with Tom on Christmas Day shows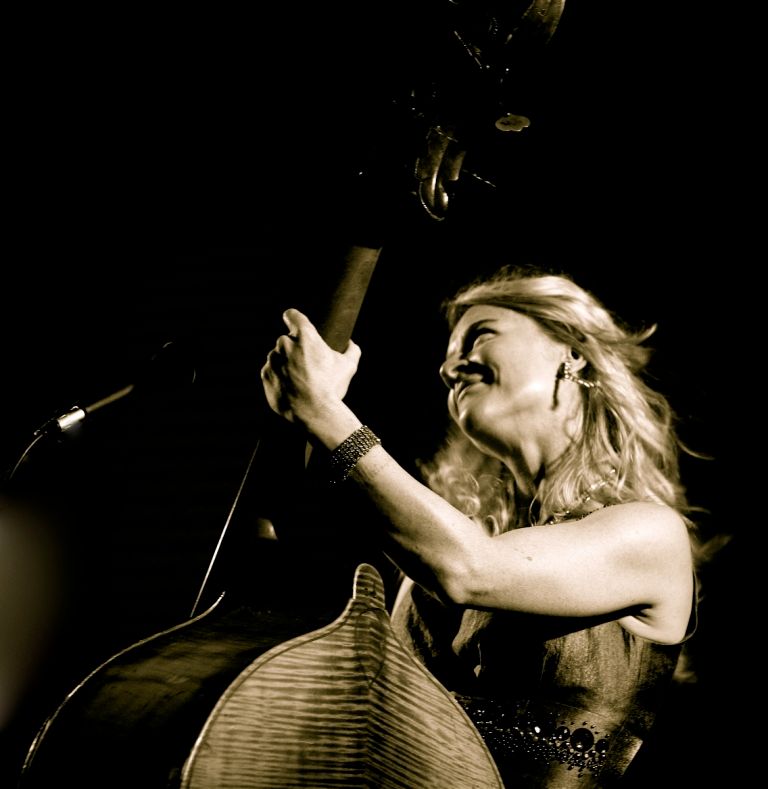 Widely recognised as one of the classiest Jazz and Swing singers and/or double bassists in the UK, songwriter and multi-instrumentalist Nicola Farnon has a remarkable musical pedigree, both parents being professional classical musicians and her great uncle no less than the late Robert Farnon. Originally raised classically on the cello and the piano, Nicola started singing and playing double bass in her twenties which led to a jazz career spanning 25 years (so far!).
She has played and recorded with such Jazz luminaries as Dave Newton, Digby Fairweather, Jim Mullen, Bruce Adams and Alan Barnes and alongside class jazz acts as diverse as Eliane Elias, Courtney Pine, Georgie Fame,Tony Kofi, Michael Garrick Jazz Britannia Orchestra, Sir John Dankworth and Dame Cleo Laine, Humphrey Lyttleton and Acker Bilke. On stage Nicola is a class act with a passionate and swinging style, outstanding personality and a charismatic stage presence to match - with an uncanny ability to adapt her performance to captivate and embrace any audience
Her Discography includes nine albums to date with her latest two - Made Up and Finding My Way Back (featuring all original tracks) - introducing a different side to Farnon from the more familiar jazz standards and originals in her previous catalogue. These two albums serve to also show off her versatile musicianship, within their mixture of soulful seventies sounding musical influences. In recent years, Nicola has further branched out into playing gigs that feature her singing a variety of genres whilst accompanying herself on her first instrument, the cello.
Nicola's most recently recorded jazz recording is the highly acclaimed album, "So Farnon - So Good!" - with Jim Mullen, David Newton and Steve Brown
​
Farnon has developed a number of collaborations with a variety of singers and musicians, with an eclectic mix of differing styles which include classical, soul, country, folk, americana - and more! - cos when it comes to music, well, anything goes!!